Chairman for the term 2016-17

CA. Pampanna B. E.
No.277, Habitat House, Unit No:201, Ist Floor,Ist Main Road,
Near Rayan Circle, Chamarajpet, Bangalore-560018
Phone: - 26705680
Mobile: - 9986752428
E-mail: This email address is being protected from spambots. You need JavaScript enabled to view it.
Vice Chairperson

CA. Geetha A. B.
Flat No.203, Ramachandra Residency-2,4th Cross,
MD Block, Malleshwaram, Bangalore-560003.
Phone:- 23100249/23100250
Fax: - 22103247
Mobile: - 9845526327
E-mail: This email address is being protected from spambots. You need JavaScript enabled to view it.
Secretary

CA. Shravan Guduthur
F 4, Deccan Gardenia-2, No 90, Nagarbhavi First Main Road, 
Near Marthi Nagar Bus Stop, bangalore - 560072
Mobile:- 9844546161
E-mail: This email address is being protected from spambots. You need JavaScript enabled to view it.
Treasurer

CA. Bhat Shivaram Shankar
Saankhya Labs Pvt Ltd.,No.2353/1-4, 3rd Floor of Dolphin,
Hennur Main Road, Kacharakanahalli, Bangalore-560043
Phone: - 30091000
Mobile: -9880633334/ 9741033334
E-mail:  This email address is being protected from spambots. You need JavaScript enabled to view it.
This e-mail address is being protected from spambots. You need JavaScript enabled to view it
22103247/41329264/22103247(F)

E-mail: This email address is being protected from spambots. You need JavaScript enabled to view it. This e-mail address is being protected from spambots. You need JavaScript enabled to view it
E-mail: This email address is being protected from spambots. You need JavaScript enabled to view it.
This e-mail address is being protected from spambots. You need JavaScript enabled to view it
Chairman SICASA
 
CA. Raveendra S Kore


No. 2, 2nd Floor, 1st Stage, 5th Phase, Near Nandana Party Hall,
WOC Rd, Rajajinagar, Bengaluru-560010
Ph: 080-23401127
Mob: 9902046884
Email:  This email address is being protected from spambots. You need JavaScript enabled to view it.
This e-mail address is being protected from spambots. You need JavaScript enabled to view it
22103247/41329264/22103247(F)

E-mail: This email address is being protected from spambots. You need JavaScript enabled to view it. This e-mail address is being protected from spambots. You need JavaScript enabled to view it
E-mail: This email address is being protected from spambots. You need JavaScript enabled to view it.
This e-mail address is being protected from spambots. You need JavaScript enabled to view it
Member

CA. Bhojaraj T Shetty
M/S BVC & CO, ROOYAL ORCHID NO 371/5-1 FIRST FLOOR,
ABOVE BARISTA 8TH MAIN ROAD, SADASHIVANAGAR,
BANGALORE-560080
Mob: 9886301422
Email:  This email address is being protected from spambots. You need JavaScript enabled to view it. , This email address is being protected from spambots. You need JavaScript enabled to view it.
Member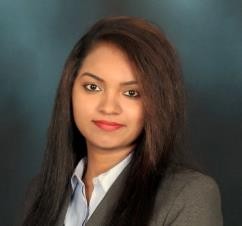 CA. Divya S
NO.80/85, 3RD MAIN ROAD NEW THARAGUPET,
BANGALORE - 560 002
Mob: 9900005644 / 9481960462
Email:  This email address is being protected from spambots. You need JavaScript enabled to view it.
Member

CA. Srinivasa T
NO 38/1 MODEL HOUSE 1ST STREET,3RD FLOOR
OPP: SHAMANNA PARK, BASAVANAGUDI, BENGALURU-560004
Mob: 9886702184
Email:  This email address is being protected from spambots. You need JavaScript enabled to view it.
This e-mail address is being protected from spambots. You need JavaScript enabled to view it
22103247/41329264/22103247(F)

E-mail: This email address is being protected from spambots. You need JavaScript enabled to view it. This e-mail address is being protected from spambots. You need JavaScript enabled to view it
E-mail: This email address is being protected from spambots. You need JavaScript enabled to view it.
This e-mail address is being protected from spambots. You need JavaScript enabled to view it
Ex-Officio, Regional Council

CA. Srinivas C S
No. 27 Between 2nd & 3rd Cross, Pampamahakavi Road, 
Shankarapuram, Bangalore – 560004.
Phone: - 43464700/43464749/
Res: - 22427349
Mobile: - 9845063387
E-mail: This email address is being protected from spambots. You need JavaScript enabled to view it.  
E-mail: This email address is being protected from spambots. You need JavaScript enabled to view it.
This e-mail address is being protected from spambots. You need JavaScript enabled to view it
22103247/41329264/22103247(F)

E-mail: This email address is being protected from spambots. You need JavaScript enabled to view it. This e-mail address is being protected from spambots. You need JavaScript enabled to view it
E-mail: This email address is being protected from spambots. You need JavaScript enabled to view it.
This e-mail address is being protected from spambots. You need JavaScript enabled to view it
Ex-Officio, Regional Council

CA. Babu K. Thevar
No. 16, 2nd Floor, Apple Villa, Service Tax Office Complex,
Lalbagh Road, Bangalore – 560027 
Mobile: - 9342500855
E-mail:  This email address is being protected from spambots. You need JavaScript enabled to view it.
This e-mail address is being protected from spambots. You need JavaScript enabled to view it
22103247/41329264/22103247(F)

E-mail: This email address is being protected from spambots. You need JavaScript enabled to view it. This e-mail address is being protected from spambots. You need JavaScript enabled to view it
E-mail: This email address is being protected from spambots. You need JavaScript enabled to view it.
This e-mail address is being protected from spambots. You need JavaScript enabled to view it
Ex-Officio, Central Council
 
CA. Madhukar Narayan Hiregange
No. 1010, II Floor
(Above Corporation Bank) 
26th Main, 4th "T" Block, Jayanagar 
Bengaluru – 560041

Ph: 080-2653 6404, 2653 6405
Mobile: 098450 11210
This email address is being protected from spambots. You need JavaScript enabled to view it. ; This email address is being protected from spambots. You need JavaScript enabled to view it.
This e-mail address is being protected from spambots. You need JavaScript enabled to view it
22103247/41329264/22103247(F)

E-mail: This email address is being protected from spambots. You need JavaScript enabled to view it. This e-mail address is being protected from spambots. You need JavaScript enabled to view it
E-mail: This email address is being protected from spambots. You need JavaScript enabled to view it.
This e-mail address is being protected from spambots. You need JavaScript enabled to view it