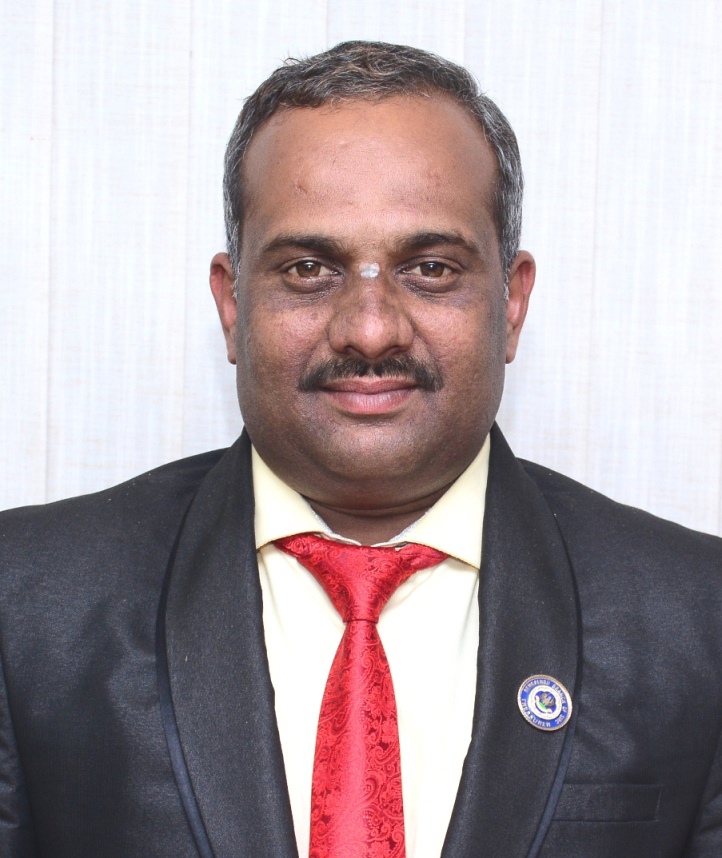 My Dear Students,


Hearty greetings to all of you!
I am delighted to communicate to you for the first time as the Chairman of SICASA for the period 2016-17. After successfully serving Karnataka State Chartered Accountants Association and members in various capacities for about six years, I deem it privilege to serve the members and students at Bangalore Branch, which is one of the most happening branch with more than 30,000 students registered for CA course.
When we take up an education, integrally it consists of two parts. One makes you Earn a living & another teaches you How to live! When one takes up a professional course one needs to Study the way in which it's designed as well as the way he's supposed to act after qualification. Hence to be a true professional one needs to build all-round development. Of course priority for Studies should be given but it should not be the only way out. Therefore to excel in demanding fields Bangalore Branch aids the students in all possible ways. 
We have successfully conducted the SICASA First Programme for the year 2016-17 on grace day of the year, 29th February 2016 on the topic – Career Counseling at Sri Basaveshwara College of Commerce, Arts and Science, Rajajinagar, Bangalore. More than 200 students enthusiastically participated and got inputs to decide on their future career. We are planning to conduct more such program on the coming days to encourage students to join chartered accountancy course on right time. 
The Months Ahead:
We are planning to conduct a half day seminar on Bank Branch Audit on 19th March 2016 and another half day program on Companies Audit during May, 2016. Both programs aimed to equip the students with better knowledge on the upcoming audits amid changing laws, regulations and systems. I request each one of you to participate in all SICASA programmes and make use of the programs to enrich your knowledge.
The Year Ahead:
This year we are planning to conduct various programs for the benefits of Students, few of the program ideas listed below.
March 2016 – Bank Audit Seminar

April 2016 – Program on How to face CA Exams

May 2016 – Seminar on Companies Audit

June 2016 – SICASA Sports meet

July 2016 – One day trip to Historical places

August 2016 – Seminar on Tax Audit

Sept 2016 – Workshop on Computer aided audit techniques

Oct 2016 – Program on How to face CA Exams

Nov 2016 – SICASA Students Festival

Dec 2016 - Seminar on VAT Audit

Dec 2016 -National Level Conference / SICASA Conference

Jan - Mar 2017 – Need Based programs / events as suggested by students.

Planning to conduct study circle meetings & Industrial visits every month and Career Counseling programs at rural colleges.
Apart from the above we are planning to have more interactive programs and events like quiz competitions, blood donation camps, Motivational sessions, CA Day, etc. Students can come forward and suggest for more new events and initiatives which would be helpful for them. We would consider on merits and help to arrange for the programs as appropriate.
Before I conclude let me recall a motivating line from Swami Vivekananda :-"Everything that is excellent will come when this sleeping soul is aroused to self conscious activity".
Arise, Awake, and stop not till the goal is reached!
With these initiative in mind I wish you all the very best. I wish & hope that you all will excel in exams and life.
Thank you

CA. Raveendra S. Kore
Chairman, SICASA